STEINWAY 48" Upright
Built 1877
Rosewood Restored Inside and Out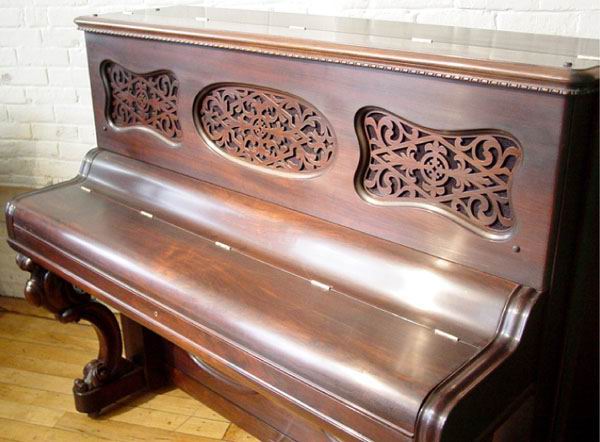 Steinway 48" Upright - Built 1877
This upright has a beautiful Rosewood veneer that is a pleasure to look at. Its finish was created using the closed pore, hand rubbed lacquer technique that involves applying several thin layers of lacquer and then hand rubbing it with the grain.
Beautifully hand carved legs lead up to softly curved shoulders and a simple but elegant upper body. There three open cutwork rosewood panels that offer a handsome touch to the upper portion of this pleasingly finished case.
This piano was completely restored inside and out with great attention paid to ensure that all the details were finished just as they were over 131 years ago. The deep string toned bass section and projecting mid-range defies this piano's modest size.
After 131 years all but one of it's ivories are original.
SOLD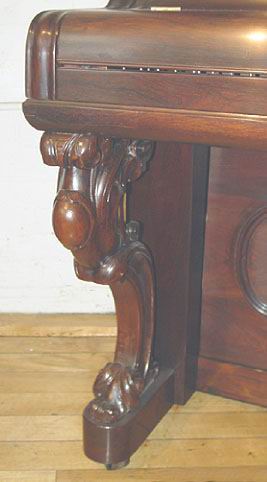 Leg Detail of 48 Inch Upright
You can't help but marvel at the skill and workmanship evident in this piano. The hand carved, Rosewood details on the legs of this piano cabinet are absolutely beautiful. The legs were then given a hand rubbed finish that gives off a warm glow which perfectly matches and enhances the over-all appearance of this instrument.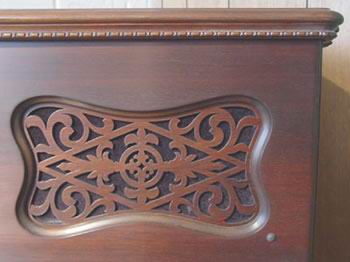 Detail of Rosewood
Cut Work Panels
The cut work panels are all intact on the upper string cover of this sweet piano. On many pianos of this age, these pieces are broken or completely missing. The Tiffany inspired edge design on the lid appropriate and in scale for this size of piano.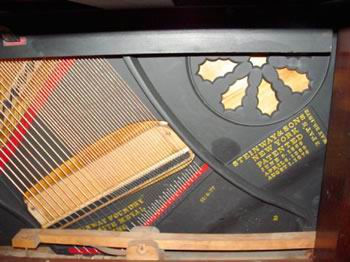 Original Plate Details
The interior of this piano was restored to its original look. The cast iron plate was painted black and the raised cast lettering was finished in gold leaf.






---
evanspiano.com
Workshop & Showroom
34 Front Street, Building 2, 4th Floor, Indian Orchard, MA
New Haven Showroom & Gallery 963
963 State Street, New Haven 06511
(203) 785-8780
(Visits by Appointment)
email:
Copyright © 2004-2012 Brenton Evans Piano Restoration. All Rights Reserved
Privacy Policy and Legal Statement