Complete refinishing, rebuilding and sales of vintage pianos in all categories.
Vose and Sons Upright
Serial #37201, Circa 1895
Very Rare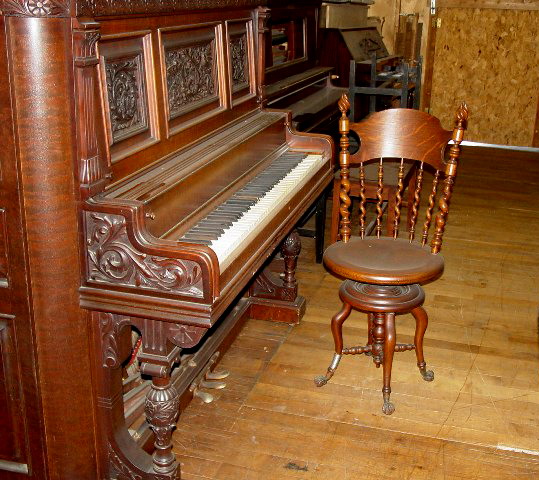 Vose and Sons Upright, Serial #37201, Circa 1895
This very rare piano with hand carved panels on every surface is a sight to behold. This piano is available for sale. It includes a rare twisted rail stool. Beautiful.
Price: $$ Call if interested. Price depends on work to be done. It is possible to keep everything original or restore interior to 'like new' condition. I think exterior finish should be kept just as it is.
Asking Price $ call for price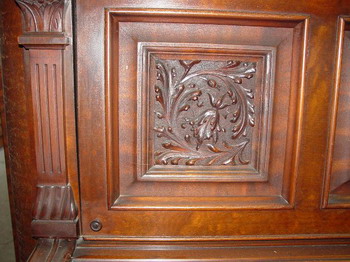 Panel
Column and upper panel detail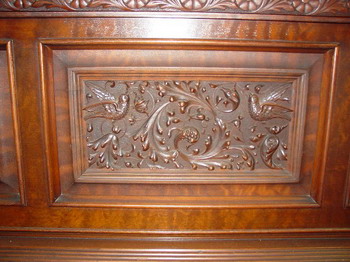 Center Panel
Birds, fish, leaves and berries. Breathtaking.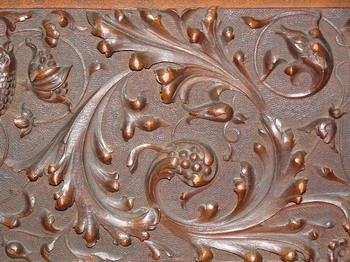 Closeup
Closeup of the center panel.









---
evanspiano.com
Workshop & Showroom
34 Front Street, Building 2, 4th Floor, Indian Orchard, MA
New Haven Showroom & Gallery 963
963 State Street, New Haven 06511
(203) 785-8780
(Visits by Appointment)
email:
Copyright © 2004-2012 Brenton Evans Piano Restoration. All Rights Reserved
Privacy Policy and Legal Statement