Complete refinishing, rebuilding and sales of vintage pianos in all categories.
Mason & Hamlin Upright Piano
Circa 1905
Totally restored and rebuilt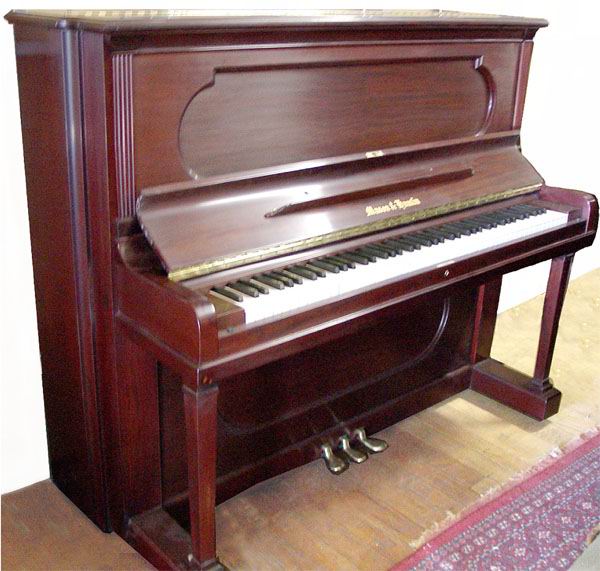 Mason & Hamlin Upright Piano
Built in Boston, MA circa 1905. This wonderful full-sized upright has been totally restored and rebuilt. The exterior is a closed pore, hand rubbed lacquer finish. The action has been rebuilt with new hammers, dampers and underkey felt. The action frame and whippens have been cleaned and regulated. The original soundboard has been recrowned and restored. The bridges have new caps and bridge pins. As you can see the plate has been re-bronzed, lettering highlighted in black enamel. All new strings and tuning pins. The action is in the process of being assembled and regulated. This piano sounds as beautiful as it looks.
Asking $24,500
REDUCED!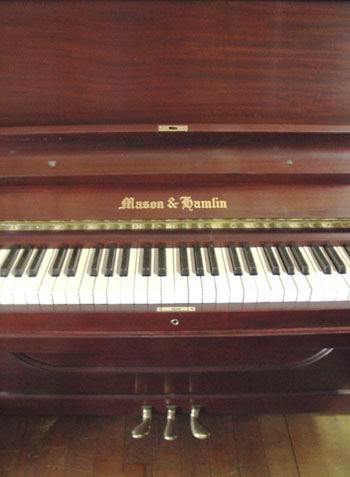 Above and Left: Beautiful views of the glowing, hand rubbed finish, cleaned keys and hardware.

Below: Shots of the fully restored interior.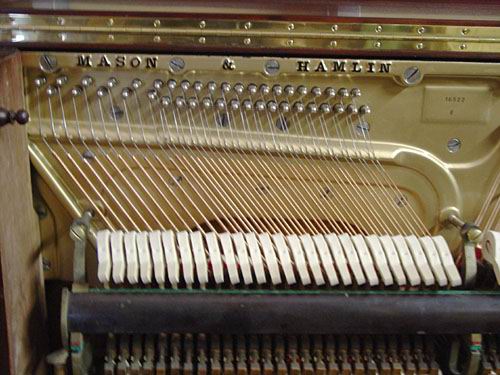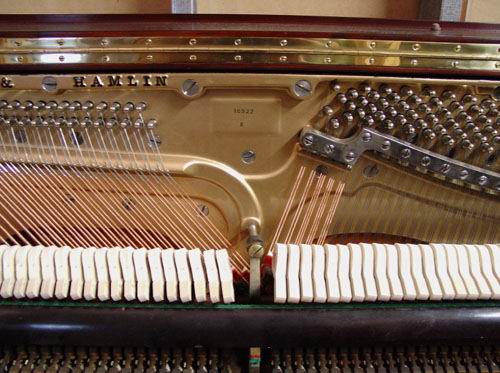 ---
evanspiano.com
Workshop & Showroom
34 Front Street, Building 2, 4th Floor, Indian Orchard, MA
New Haven Showroom & Gallery 963
963 State Street, New Haven 06511
(203) 785-8780
(Visits by Appointment)
email:
Copyright © 2004-2012 Brenton Evans Piano Restoration. All Rights Reserved
Privacy Policy and Legal Statement