Complete refinishing, rebuilding and sales of vintage pianos in all categories.
Steinway K 52" Upright
Built in New York, circa 1906
Hand rubbed ebony polish finish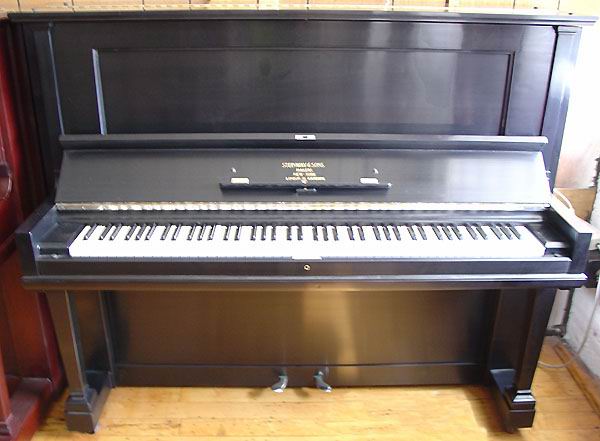 Steinway K 52" Upright
This piano was rebuilt 15 years ago with new tuning pins, strings, hammers, dampers and key tops. It has a kind of growl in the bass end that all truly great pianos possess. The tenor is full and articulate, the treble is clear and quite bright. The exterior has just been refinished in September of '04. It is finished "as original" in a closed pore, hand rubbed ebony polish. Piano comes with a matching 22" high bench with storage.

SOLD
---
evanspiano.com
Workshop & Showroom
34 Front Street, Building 2, 4th Floor, Indian Orchard, MA
New Haven Showroom & Gallery 963
963 State Street, New Haven 06511
(203) 785-8780
(Visits by Appointment)
email:
Copyright © 2004-2012 Brenton Evans Piano Restoration. All Rights Reserved
Privacy Policy and Legal Statement