Mason & Hamlin Model AA
#17282 Circa 1907, Built in Boston
Old Growth Walnut Veneer Case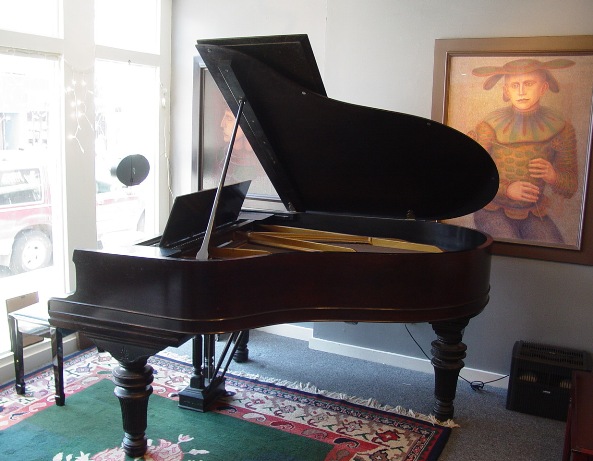 Mason & Hamlin Model AA #17282
I just recently purchased this piano from the granddaughter of Herman Dossenbach. Maestro Dossenbach was creator, founder, and conductor of The Rochester, NY Symphony Orchestra. This was his personal piano. Maestro Dossenbach took very good care of his piano as it was perhaps a daily reference point of his working career. The piano comes to me from his granddaughter who entrusted the preservation of the piano to family friend and stringed instrument curator, Charles Magby of Fine Violins, Guilford, CT. Mr. Magby keeps his workshop at a constant relative ambient moisture content of 45%.
This piano was chosen (outshining a restored 1907 Mason and Hamlin and a restored 1897 Steinway A-2) for a performance by pianist William Braun in a recent concert in New Haven CT. It sings to the heavens and shakes the floors. Complete provenance on file. Serious inquiries only…
SOLD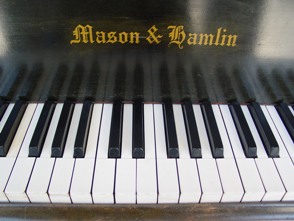 Original Ivories in Exquisite Condition
Although the original finish of the case shows signs of it's age, the original ivory keys are in extrodinary condition.
We estimate that the hammers were replaced with new Renner type hammers in the 1970's. We will be replacing the key bushings and action felt so as to properly regulate the action.
The astonishing clarity and tone of this piano cannot be over stated.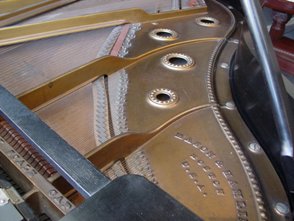 Plate detail
RARE Original 5 year Warranty Certificate, shown. This document is one of several, comprising the extrodinary provenance for this piano. The complete provenance includes the original bill of sale and many other documents. After consulting with a number of fellow piano restorers, the certificate pictured is so rare that none of them has ever seen one.
Mr. Dossenbach's grandaughter is a professional archivist, and all documents have been carefully archived in acid free sleeves.
---
evanspiano.com
Workshop & Showroom
34 Front Street, Building 2, 4th Floor, Indian Orchard, MA
New Haven Showroom & Gallery 963
963 State Street, New Haven 06511
(203) 785-8780
(Visits by Appointment)
email:
Copyright © 2004-2012 Brenton Evans Piano Restoration. All Rights Reserved
Privacy Policy and Legal Statement