Complete refinishing, rebuilding and sales of vintage pianos in all categories.
Yamaha U-1
1982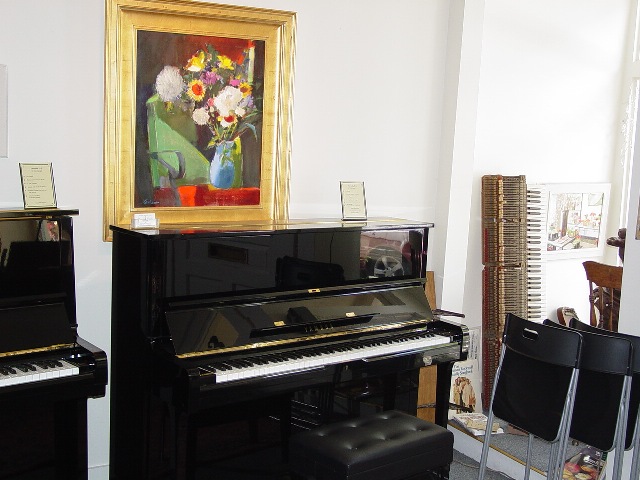 Yamaha U-1
This 1982 Yamaha upright comes with a matching bench and a two year warranty. Pianos tuned and maintained regularly and is in showroom condition inside and out.
Asking Price $4,200
This Yamaha U-1 seen here accompanied by oil painting by artist, Heidi Coutu of Indian Orchard, MA. Not included in sale.
(Contact us to arrange an appointment to see and play this and other fine instruments.)
---
evanspiano.com
Workshop & Showroom
34 Front Street, Building 2, 4th Floor, Indian Orchard, MA
New Haven Showroom & Gallery 963
963 State Street, New Haven 06511
(203) 785-8780
(Visits by Appointment)
email:
Copyright © 2004-2012 Brenton Evans Piano Restoration. All Rights Reserved
Privacy Policy and Legal Statement