Complete refinishing, rebuilding and sales of vintage pianos in all categories.
Steinway Model C
7' 4" Grand Piano
Serial #78684 Built 1894
Fully restored by the late Wilhelm Gertz of New Haven, CT in 1997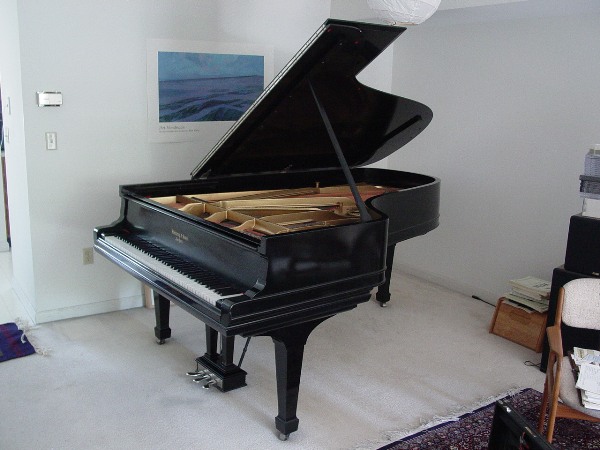 Steinway Model C
The piano was sold to the Steinert company in Boston, who are Steinway agents today. The piano was dismantled completely and rebuilt. The sound board was repaired, a new pin block was added and the cast iron plate was cleaned and re-coated. The piano was strung with Roslau strings on U.S tuning pins. The action and hammer heads were replaced with German Steinway parts made by Renner. The damper action was left original, however new damper felt has been installed. The keys were re-bushed. The original ivories were cleaned and sanded with flour paper, re-glued and polished. The hardware was nickel plated. The entire piano was stripped of it's old varnish and refinished in nitro cellulose lacquer. The work was completed in July of 1997. A document on Mr. Gertz's letterhead detailing the restoration will be included with the piano.
SOLD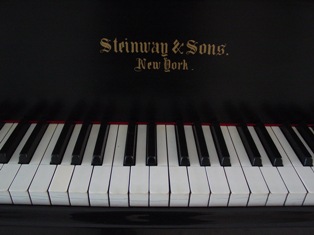 Original Ivory Keys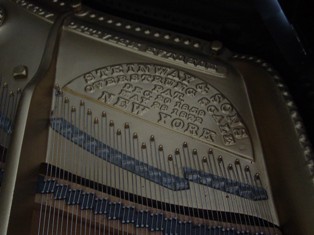 Plate Detail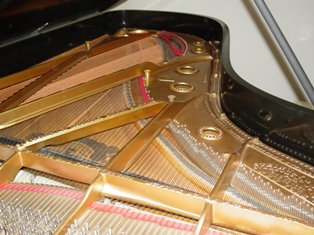 Re-bronzed Plate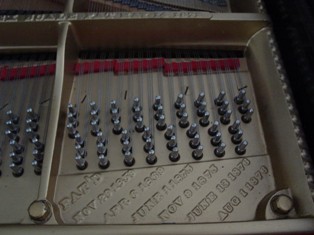 Strings and Hammers
---
evanspiano.com
Workshop & Showroom
34 Front Street, Building 2, 4th Floor, Indian Orchard, MA
New Haven Showroom & Gallery 963
963 State Street, New Haven 06511
(203) 785-8780
(Visits by Appointment)
email:
Copyright © 2004-2012 Brenton Evans Piano Restoration. All Rights Reserved
Privacy Policy and Legal Statement